For over 216 years, we have been a vibrant part of the Northern Kentucky community. Our church has in-person services each Saturday at 5:00 pm; and each Sunday at 9:00 am (traditional) and 11:00 am (contemporary). We also offer online services through Facebook and YouTube.
Our church is a warm and friendly place for families to gather and share the word of God. Join us at one of our services or events to see for yourself how we continue to fulfill our mission. Welcoming people to faith in Jesus Christ, equipping people with a faith that works in real life, and sending people in service into the world in Jesus' name.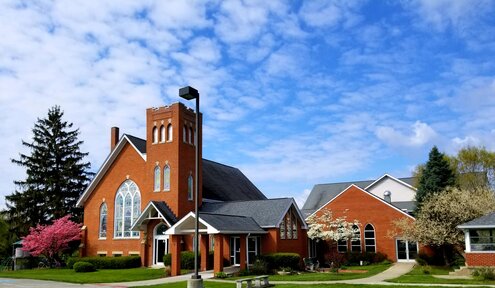 We are led by Senior Pastor Blair Fields, Associate Pastor Kelly Mongoven Easton, Online Campus Pastor Rod Ford, and our council. You can learn more about each of us through our staff page.
Hopeful Church located in Florence, KY was founded in 1806 and is affiliated with the Lutheran Congregations in Mission for Christ (LCMC).
You can learn more about our ministries and events through this website or our weekly bulletin.