Online Resources
Online Resources
At Hopeful all of our ministries are centered on the Scripture with Bible studies, sermons, and devotionals.
Meet our online pastor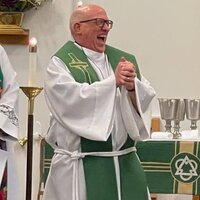 Hi I'm Rod, the Online Campus Pastor at Hopeful Lutheran Church. My prayer is that we will encounter Christ together and that our faith will be strengthened.
Our congregation has in-person on online ministries to serve all of our members and neighbors. If you cannot attend in-person for any reason, we have online sermons, Bible studies, and devotionals to teach and strengthen your faith.
Our congregation is also ministering beyond our local area, working directly with congregations, Bible colleges, and ministry partners in Kenya, Madagascar, Ethiopia, and The Philippines.
Wherever you may be Hopeful's pastors are here to support you with prayer and to provide pastoral care for you and your family. You can contact me online through our Facebook page, this form, or by calling our church office at 859-525-6171.
Connect with Us ...
Let us know how we can pray for you.